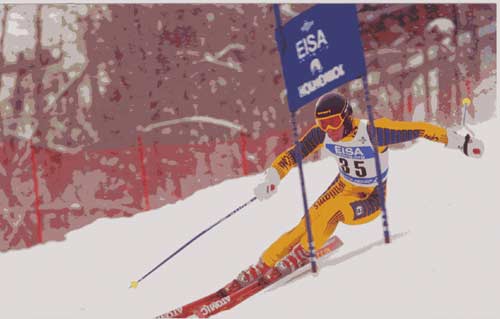 photo courtsey of MICHAEL DAVID SULLIVAN

New York Skiing .com is the premier online guide to skiing and winter sports throughout all of New York State including the Hudson Valley, Catskill Mountains and the Adirondack High Peaks. New York has a multitude of ski resorts and cross country ski centers including Belleayre Mountain, Bobcat Ski Center, Brantling Ski Slopes, Bristol Mountain Ski Resort , Catamount Ski Area, Cockaigne Ski Resort , Cortina Valley , Dry Hill Ski Area,
Four Seasons Ski Center , Gore Mountain , Greek Peak Ski Resort , Hickory Ski Center , Holiday Mountain , Holiday Valley Resort , HoliMont Ski Area , Hunt Hollow , Hunter, Mountain Ski Bowl , Kissing Bridge, Labrador Mountain , McCauley Mountain , Mt. Peter Ski Area , Mt. Pisgah , Oak Mountain Ski Center , Peek'n Peak Ski Area , Rocking Horse Ranch , Royal Mountain, Sawkill Family Ski Center , Ski Plattekill , Ski Tamarack , Snow Ridge , Song Mountain , Sterling Forest Ski Center , Swain Ski & Snowboard Resort , Titus Mountain , Toggenburg Ski Center, Villa Roma Ski Area, West Mountain Ski Area , Whiteface Mountain - Lake Placid , Willard Mountain Ski Area , Windham Mountain, and Woods Valley Ski Area.
We invite you to preview these major New York State Ski Resorts.





Cockaigne Ski Area
This western New York family ski area is blessed with an average of 275 inches of natural snow each winter. Ski five slopes, all named after delicious treats including "Jelly Roll" and "Macaroon."

Gore Mountain
Gore Mountain in North Creek, New York, is operated by the Olympic Regional Development Authority and is located in the country's largest state park. With 62 trails, nine lifts and a 2,100-foot vertical drop, Gore offers skiing for all abilities. Cross country and backcountry skiing, snowboarding and snowshoeing are also available.

Greek Peak Mountain Resort
Skiing, tubing, snowboarding or sitting next to the fireplace sipping hot chocolate--they're all options at this cozy ski resort in Cortland, New York. Check for rates, current conditions and available ski and stay packages on their Web site.

Holiday Mountain Ski Area
Located in the Catskill Mountains in Monticello, New York, Holiday Mountain appeals to everyone from first-time skiers to daredevil snowboarders.


Have you ever thought about publishing your very own book about Skiing in New York?

You Have The Talent, We Have The Resources!
Book Publishers.com



Are you an author looking to publish your masterpiece? BookPublishers.com could connect talented writers like you with willing book publishers. For many talented authors, the most difficult obstacle isn't writer's block—it's finding a receptive publisher to publish their books. Because publishers have to sift through so many works, they may dismiss some unfairly, or be so short-staffed that they don't have the time to give each manuscript its fair consideration.
Book Publishers.com
click here
For those who decide that finding a publisher isn't the right choice for them, self-publishing can be a great alternative. With self-publishing a writer can maintain editorial control, as well as keep all proceeds from the book sales. Whatever your preference, BookPublishers.com wants to help you on your journey to become a published author! You have the talent, we have the resources.
click here for more information
Holiday Valley
This Ellicottville, New York, ski resort boasts 52 slopes, 12 lifts and three base lodges. Holiday Valley also operates three terrain parks for snowboarders, skiers and ski boarders. Cross-country skiers and snowshoers will find packed trails on the golf course at the base of the mountain.
Hunt Hollow Ski Club
Frequent skiers and snowboarders may want to consider joining this private ski club near Rochester in Naples, New York. The 80-acre ski area has 100% snowmaking.
Hunter Mountain
Hunter Mountain in the Catskills calls itself the snowmaking capital of the world. 100 percent of Hunter's 53 trails have snowmaking, and all 240 acres of the ski area can be covered by 1,100 snow guns. Even if winter doesn't cooperate, Hunter Mountain is a great place for skiing.
McCauley Mountain Ski Center
Located in the Adirondack Park in the town of Old Forge, New York, McCauley Mountain is a downhill and cross-country ski area where three Olympians have learned to ski.
Peek 'n Peak Resort
Peek 'n Peak is in western New York's Chautauqua County. For a charming ski getaway, stay at the Inn at the Peak, a 19th-century mansion turned inn. You'll have easy access to the ski resort's downhill slopes, tubing arena and cross-country trails.

Compare & save up to 60% everyday on skates, sticks & over 1000 other hockey equipment products in stock for same-day shipment!
Search a large selection of hockey gear including womens & youth sized hockey equipment and more!
Click here
Ski Plattekill
Just 2-1/2 hours from New York City, Ski Plattekill in Roxbury, New York, has both beginner trails and some of the steepest slopes in the East. This Catskills outpost appeals to families, natural snow enthusiasts and anyone who's looking for great skiing with a small ski area atmosphere.
Ski Tamarack
This ski area near Buffalo in Colden, New York, caters to young families.
Snow Ridge Ski Area
Check ski reports for this central New York ski area online, plus find information on rates, ski school, nearby lodging and more.
Song Mountain Resort
Song Mountain is near Syracuse in Tully, New York, and it offers skiing on 24 trails. A good beginner's choice--only three trails will appeal to more experienced skiers.

Swain Ski & Snowboard Center
Watch the Web site for this upstate New York ski area for weekly specials, events and updated snow reports. Don't ski? The whole family can have fun at Gunny's Gorge Tubing Park. Snowboarders will want to check out the Zero Gravity Terrain Park.
Thunder Ridge Ski Area
Family skiing memories await at this ski area located near the New York/Connecticut border. Get there from New York City via the Metro-North Ski Train. Snow is guaranteed with snowmaking over 100 acres.

Titus Mountain
Titus Mountain is in the foothills of the Adirondacks near Malone, New York. It boasts family skiing at affordable prices, along with a snow tubing slide and a ski school for all ages and abilities.

Whiteface
If skiing is your passion, Whiteface is your choice in New York State. Operated by the New York Olympic Regional Development Authority, Whiteface has the highest vertical drop in the East--3,430 feet. Don't worry, though--there is plenty of terrain for less experienced skiers, too. See current conditions for yourself with the Whiteface Cam.

Windham Mountain
Windham Mountain, also known as Ski Windham, is one of New York State's premier skiing destinations. The northern Catskill Mountain area boasts a 3,100-foot summit, 39 trails covering 242 acres for skiing and snowboarding, and a snow tubing area.


ONLINE SCHOOLS
EARN YOUR DEGREE FROM HOME!
ADIRONDACK CAREER DIRECTORY
Are you tired of your job? Ever thought about going back to school in your spare time to further your career?
Online programs give working adults and full-time students tremendous scheduling flexibility and the opportunity to earn a degree in less time than is usually possible through on-campus attendance.
If you want to start or accelerate your career, explore the online programs & request free information in the following areas:
click on the links below


We invite you to visit our Adirondack Store showcasing unique Adirondack Furniture ~ Balsam Pillows ~
Christmas Wreaths ~ Woven Baskets ~ Pine Scented Soaps ~ Pine Cone Lamps ~ and hand crafted gifts for the holidays. Click here!

Adirondack Vistas
Calendar

Beautiful Lake George
Calendar

Adirondack Calendars - The Perfect Gift
By photographer- Carl Heilman
Click here
Designer Handbags
Save 70% off Retail Prices
Click Here
Fendi, Prada, Gucci, Marc Jacobs, JP Tod, Plinio, Louis Vuitton, Maxx, XOXO, Evolve, Kate Spade, and so many more ...
click here
Lake Placid, New York
Host of 2 Winter Olympic Games
The 1932 and 1980 Winter Olympic Games have firmly established the Adirondacks, and specifically Lake Placid, as the premier winter sports capital of the world. In fact, when it comes to winter sports, there is more to see and do in the Adirondacks that anywhere else on earth!! Where else can a visitor ride to the top of a 120 meter ski jump or hurdle down a refrigerated bobsled track at 60 miles per hour! With hundreds of miles of beautiful backcountry ski trails, cross country skiers can pole their way from village to village stopping along the way to sample delicious homecooked meals at many trailside inns and bed and Breakfast's. For Alpine Skiers, the Adirondacks boast over 30 ski mountains including Gore and Whiteface Mountain offering the steepest vertical drop in the East.

Adirondack Skiing in Upstate New York

Home of two of the Jewels of the Northeast; Gore Mountain & Whiteface Mountain. From North Creek to Lake Placid, there are thousands of wonderful Cross Country Ski Trails!
Whiteface Mountain
At Whiteface Mountain, you'll find some of the best alpine skiing and snowboarding in North America. It has the greatest vertical drop this side of the Rockies and is the only ski area in the East to have hosted the Olympic Winter Games.
Facts
Base Elevation: 1,200 feet
Summit Elevation: 4,867 feet
Top Lift Elevation: 4,416 feet
Vertical Drop: 3,350 feet (Biggest in the East)
Skiable Acreage: 211 acres
Cloudsplitter Gondola: 7.5 minutes from the base to the top of Little Whiteface
Lifts: 10
Trails: 67
Snowmaking: 97% - does not include the slides
Terrain: One-third each of most difficult, more difficult, easiest
Half Pipe: 425 feet, International FIS Specs
Hours: 8:30 am to 4 pm daily
First opened: 1957
The Slides: 35 acres (open conditions permitting) Experts Only
Operated by: New York State Olympic Regional
click here for directions to Whiteface Mountain

www.SNOWSHOEING.COM


Gore Mountain
Facts
Schedule: Mid-November through Mid-April. 8:30 AM to 4:30 PM. Weekends until the end of April
Elevations: Base 1,500 feet; Summit 3,600 feet
Vertical Drop: 2,100 feet
Trails: 62
Longest Run: 2.9 miles
Snowfall: 150 inches per year
Skiable Acres: 292
Terrain: 10% beginner, 60% intermediate, 30% expert
Snowmaking: 95% coverage, water supply from the Hudson River
Lifts: 9 total- New 8 passenger Northwoods Gondola, 2 Quads, 1 Highspeed Triple (The Adirondack Express), 3 Doubles, 2 Surface lifts.
Services: Two Lodges: Main Base Lodge with dining, Ski & Snowboard School, mountain patrol, nursery, rental shop, accessory and clothing shop, lounge, administration, ticketing; Saddle Lodge at mid-mountain with food service.
Location: Route 28 and Peaceful Valley Road, North Creek, NY, 21 miles off I-87
Phone Number: Mountain Offices, (518) 251-2411; Snow report, (800) 342-1234
Key Personnel: General Manager: Michael J. Pratt
Assistant GM/Ski School Director: Joe Barclay
Director of Marketing & Sales: Jason L. Sherry

Click here for directions to Gore Mountain
ADIRONDACK CROSS COUNTRY
SKIING TRAILS




Garnet Hill Cross Country Ski Area:
Garnet Hill Lodge is a four season Adirondack Inn / Resort in the Adirondacks of New York- a summer vacation destination and a complete cross country skiing center in winter. Discover Garnet Hill's spectacular lake and mountain view, distinctive accommodations, superb cuisine and outdoor fun.
13th Lake Rd, North River, NY 12856
518-251-2444 Email: mail@garnet-hill.com

Jackrabbit Trail and Interconnect Pass

The 50-kilometer Jackrabbit Trail runs from Keene, through Lake Placid and Saranac Lake, to Paul Smiths. It is a public trail that connects with four ski centers and several backcountry routes along the way. 15K of trail near ski centers are groomed and subject to a trail fee. Over 35K of ungroomed trail sections are free. Trail maps showing access points and fee areas are available at all centers and sport shops.
Rates: For $12/day, the Interconnect Pass will allow you to access the following ski centers: Cascade, Lake Placid Resort, Mt. Van Hoevenberg and the Whiteface Club. Call 1-800-447-5224.
Season: Open throughout the winter, weather permitting.
301 Main Street/Town Hall
Lake Placid NY 12946
518-523-1365


Keene and Keene Valley
'Home of the High Peaks'
The greatest number of high peaks in the Adirondacks (in a single location) rise majestically in the Keene/Keene Valley Region making this area a meca for hikers, climbers and other visitors who wish to experience the remarkable beauty of the Adirondack mountains. There are literally hundreds of trail heads located in the tiny hamlet of Keene including the trail to the summit of Mt. Marcy, the highest mountain in New York State. This year the Annual Adirondack Mountaineering Festival will be held on Jan 18th - 19th in Keene Valley. The event is a celebration of mountaineering that includes a variety of ice climbing and mountaineering clinics.


The Olympic Village of Lake Placid
Nestled in the High Peaks
The High Peaks Region is home to the Olympic Village of Lake Placid hosting the 1932 and 1980 Winter Olympics. Lake Placid has also been host for a variety of world class events including the ESPN Outdoor Games, World Cup bobsled and luge, the Ironman Triathalon, international figure skating, Empire State Games and the "I Love NY" Horse Shows. The Lake Placid / High Peaks Region offers visitors a rich variety of historic, artistic and cultural attractions.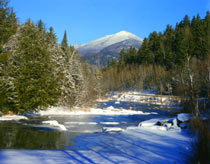 "West Branch Ausable River" by photographer Frank Houck
Lake Placid's Olympic attractions include famous Whiteface Mountain, boasting the greatest vertical drop in the East and the Mackenzie Intervale Olympic Ski Jumping Complex, where you can ride to the top of the 26 story, 120 meter ski jump in a glass enclosed elevator! Other venues include the Mt. Van Hoevenberg bobsled and luge track where you can take an exhilarating ride down the only dedicated bobsled run in the US.


NewYorkSkiing.com gives you everything you need to know to plan your mountain adventure online when visiting Upstate New York and the Adirondacks. It's all right here at your fingertips . . . with just a click of your mouse!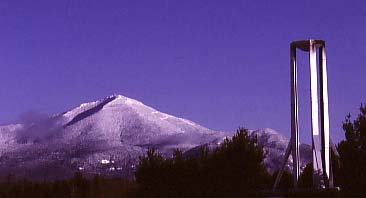 (Photo courtesy of Jim Grant)
Olympic Torch with Whiteface Mountain
in background


We invite you to visit our Adirondack Gallery showcasing unique Adirondack Furniture ~ Antler Chandeliers & Lamps ~ Hand Painted Canoe Paddles

~

Adirondack Packbaskets ~ Adirondack Prints ~ Authentic Birch Bark Framing ~ and beautiful hand crafted gifts. Click here! We also offer interior design services for Adirondack
style camps & homes.

Birchbark Picture Frames

Antler Chandeliers

Snowshoe Lamps

Hand Painted Canoe Paddles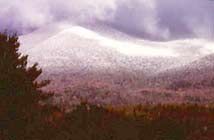 Photo courtesy of Jim Grant

Current Adirondack weather and mountain forecasts for skiers
click here
Emergency Regulations Adopted For High Peaks Wilderness Area
New York State DEC
click here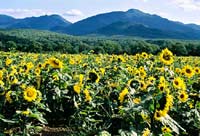 We invite you to visit our gallery of Adirondack High Peaks photos by
outdoor photographers Carl Heilman and Frank Houck.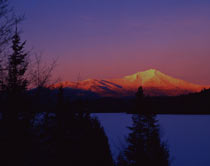 Donate Your Used Vehicle to Charity!
Donate your used car, boat, motorcycle, ATV or RV to your favorite charity & receive full fair market value
as a tax deduction!
Click here to learn more!
New York Skiing .com
43 Broadway
Saranac Lake, New York 12983
Phone: 518-891-3745 Fax: 518-891-3768
E-Mail: RobGrant@northnet.org
This website is owned and operated by
adirondacks.com internet publishing group.
For advertising and editorial content,
please contact Rob Grant;
adirondacks.com reserves the right to reject,
modify or cancel any advertising at its sole discretion.


webmaster: Susan Moore
All copy & images copyright- Adirondacks.com Internet Publishing Group


New York State & Vermont
Travel Guide Network
We invite you to visit one of the largest and most comprehensive award winning travel networks in New York State
& neighboring Vermont .
Choose your visitor guide by clicking on any one of the links below!
Adirondacks.com | AdirondackRealEstate.com | AdirondackRentals.com |GlensFalls.net | LakePlacidNY.com | SaranacLakeNewYork.com | Saratoga-NewYork.com | Upstate-NewYork.com | LakeChamplainValley.com | Burlington-Vermont.com | ThousandIslandsNewYork.com | MaloneNY.com | NorthCreekNY.com | WestportNewYork.com | CliftonParkNewYork.com |
Albany-New-York.com | Troy-NewYork.com | Utica-NewYork.com | Rome-NewYork.com | WarrensburgNewYork.com | Potsdam-NewYork.com | AdirondackHighPeaks.com | Canton-NewYork.com | Massena-NewYork.com | Plattsburgh-NewYork.com | LakePlacid-NewYork.com | GlensFalls.net | SchroonLakeNewYork.com | KeeneNY.com | KeeneValleyNY.com | ChestertownNY.com | GlensFallsNY.com | TiconderogaNewYork.com | TheChamplainValley.com | Champlain-Valley.com | ChamplainValleyRegion.com |
ChamplainValley.net | SaratogaSpringsRegion.com | Watertown-NewYork.com |
SaranacLakeNY.com | HighPeaksWilderness.com | VisitUpStateNewYork.com | VermontTravelGuides.com | Burlington-Vermont.com | StAlbans-Vermont.com | Rutland-Vermont.com | Middlebury-Vermont.com | Montpelier-Vermont.com |
Bennington-Vermont.com | Brattleboro-Vermont.com | NewYorkSkiing.com |
New YorkHiking.com | AdirondackHiking.com | AdirondackFishing.com |
AdirondackCamping.com | AdirondackSkiing.com | LakePlacidSports.com | LakePlacidSkiing.com | SaratogaSpringsRegion.com | SaratogaInns.com
| SaratogaHotels.com | SaratogaAttractions.com | SaratogaSpringsDining.com |
SaratogaSpringsLodging.com | SaratogaSpringsRestaurants.com |
SaratogaDirectory.Com | LakePlacidNY.com | LakePlacidHotels.com |
LakePlacidShopping.com | LakePlacidRestaurants.com | LakePlacidInns.com |
LakePlacidDining.com | LakePlacidResorts.com | LakePlacidSports.com | LakePlacidSkiing.com | LakePlacidHockey.com | LakePlacidSchools.com | OldForge-NewYork.com | AdirondackRestaurants.com
AdirondackWeddings.com | AdirondackCamping.com | AdirondackFishing.com |
AdirondackShopping.com | AdirondackLodging.com | AdirondackHotels.com
| AdirondackDining.com | AdirondackSkiing.com | AdirondackWeather.com
| AdirondackCrafts.com | VillageofLakeGeorge.com | DiscoverLakeGeorge.com |
Lake-George-NewYork.com | LakeGeorgeClassifieds

We also invite you to visit our comprehensive network of Florida Travel Web Sites:
Florida Visitor Guides.com

www.Daytona Visitor Guide.com
www.Daytona Travel Guide.com
www.Daytona Beach Visitor Guide.com
www.Visit Daytona Florida.com
www.New Smyrna Beach Guide.com
www.New Smyrna Hotels.com
www.New Smyrna Rentals.com
www.New Smyrna Beach Lodging.com
www.New Smyrna Beach Restaurants.com
www.New Smyrna Beach Dining.com
www.New Smyrna Beach Shopping.com
www.New Smyrna Beach Weather.com
www.New Smyrna Florida.com
www.New-Smyrna-Beach-Florida.com
Anna Maria Island Guide.com
Anna Maria FL.com
Anna-Maria-Island-Florida.com
Anna-Maria-Island-Rentals.com
Anna-Maria-Island-Real-Estate.com
Anna Maria MLS.com
Anna Maria Island Beach Rentals.com
Anna Maria Island Photos.com
Anna Maria Property.com
Anna Maria Island MLS.com
Anna Maria Island Real Estate Agents.com